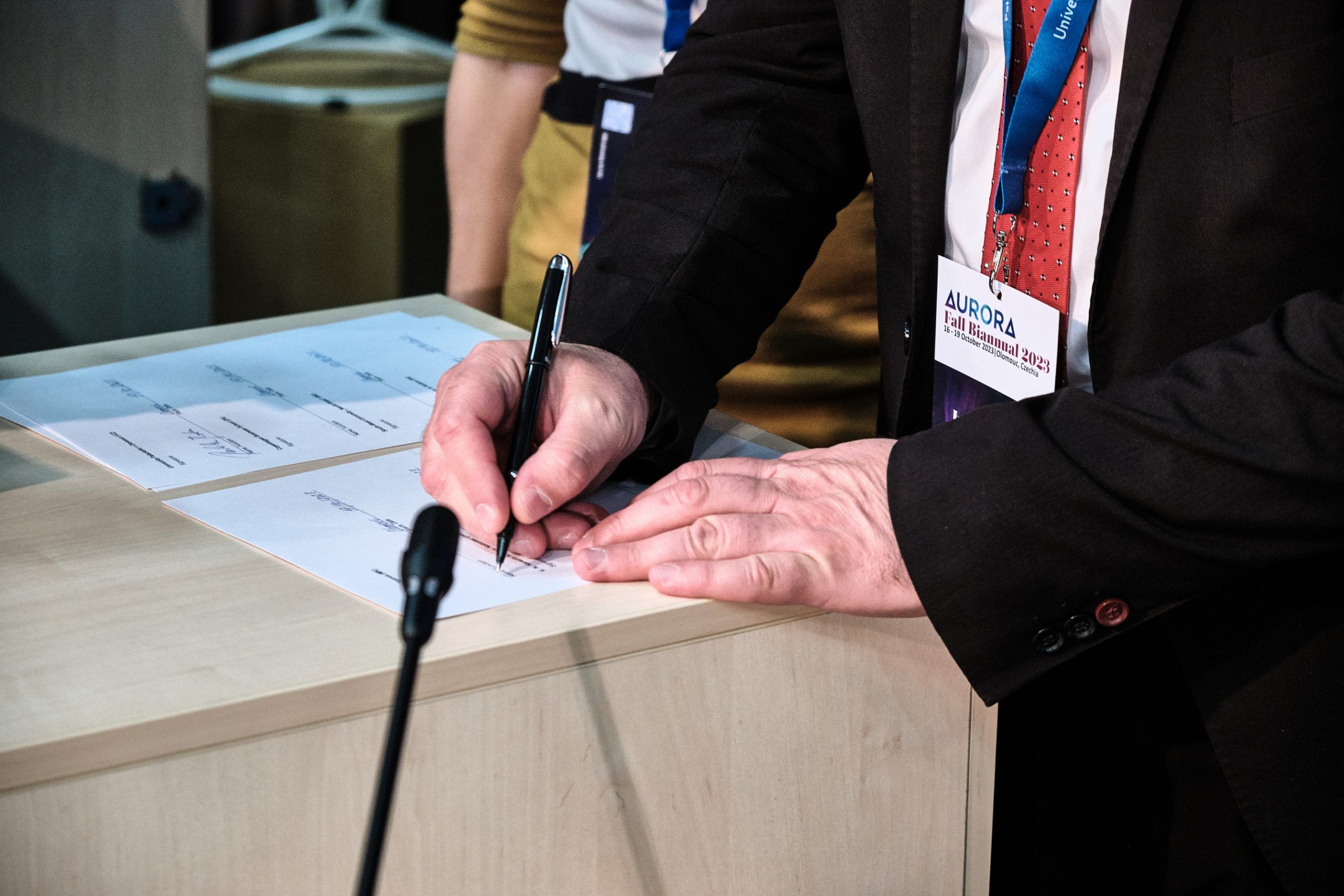 On October 17th, the signing of the Aurora Research Infrastructure and Resources Memorandum of Understanding (MoU) was one of the highlights of the Aurora Fall Biannual 2023. Thirteen Aurora universities, including the Aurora Associate partners and the Université Paris-Est Créteil, signed under this significant commitment to research collaboration within the Aurora Alliance.
The MoU serves a clear purpose and has two main objectives. Firstly, the MoU defines the intentions of partner universities to collaborate in research cooperation, focusing on Aurora's mission and pilot domains. It aims to provide researchers within the alliance access to shared resources at partner institutions. 
Secondly, by working closely together, these universities will bolster their global research standing. They will promote international cooperation across diverse research areas and share research resources and data with research groups.
For those interested in exploring the MoU in detail, a publicly accessible version is available on the official Aurora website. This document showcases the commitment of universities to research collaboration and global knowledge sharing. 
Aurora welcomes its universities to contribute their research infrastructure resources. By sharing resources and knowledge, you not only enrich your institution but also engage with a global community of research excellence. 
Ready to join this collaborative effort? Add your research infrastructure resources here.